Join us for our STEAM Night
celebration of FLIGHT
Thursday
May 17, 2018
5:30 PM
---
8th Grade Promotion
May 21, 2018
6 pm
---
Great things are happening at
East Lake Academy
of Fine Arts
---
East Lake Academy Vision
To build a school community that reflects a passion for learning, technology, and the arts.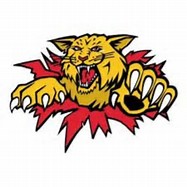 ---
East Lake Academy Mission
East Lake Academyś mission is to create a collaborative, respectful community that is ready to become productive stakeholders responsible for building a community that is influential, dynamic, innovative, and futuristic.
---
Remember to Read!
See the Summer Reading List here or under Latest News